Featured Articles
---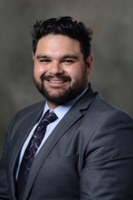 Blogger:
Viren Kaul, MD
Twitter handle @virenkaul
About the blogger: 
Viren Kaul is a Pulmonary & Critical Care Medicine Fellow at Mount Sinai School of Medicine / Elmhurst Hospital Center. His research interests include medical education, sepsis and palliative care in the critically ill. His focus in medical education is on simulation based performance improvement and inter-professional education.
Citation: 
Wolfe, K. K., & Unti, S. M. (2017). Critical care rotation impact on pediatric resident mental health and burnout. BMC medical education, 17(1), 181.
Link:  https://bmcmededuc.biomedcentral.com/articles/10.1186/s12909-017-1021-1
Article:  Critical care rotation impact on pediatric resident mental health and burnout.
Summary: 
This single center, prospective study evaluated 24 eligible pediatric residents prior to and 17 after their pediatric ICU (PICU) rotation for burnout and depression. The residents demonstrated burnout prior to the rotation but the depersonalization and emotional exhaustion components of burnout worsened significantly afterwards. While the residents scored high on the personal accomplishment component of the Maslach Burnout Inventory prior to the rotation, this component improved after the rotation. The incidence of depression increased prominently. Nursing integrated rounding, patient acuity, autonomy and education were the positively rated components of the rotation while lack of procedural experience was rated negatively. Overall 91% residents anticipated the PICU rotation to be a positive experience but only 82% reported it to be a positive experience at the end. The small sample and single institution design limit generalizability but the study sheds light on the impact critical care rotations can have on trainee well-being. The potentially confounding effect of 24 hour calls, being taken for the first time by the residents, is notable.
Why this article:
Burnout and depression have been studied and documented amongst residents as well as in critical care attendings and nursing staff. However, the effect of a critical care rotation (PICU) on trainees has not been studied amongst the pediatric residents. This study highlights the effect intense care environments can have on trainees even with relatively brief exposure times. The study is also able to tease out factors that can potentially be modulated to improve trainee experience. As the conversation heats up regarding well-being of trainees and the role of medical education in alleviating burnout, this article is a must read for educators in the ICU setting.