Featured Articles
---
Article Reviewed
Santhosh L, Lyons PG, Rojas JC, Ciesielski TM, Beach S, Farnan JM, Arora V. Characterising ICU-ward handoffs at three academic medical centres: process and perceptions. BMJ Qual Saf 2019;0:1-8. doi: 10.1136/bmjqs-2018-008328
Background
Clinician handoffs are prone to communication failures that have been linked to medical errors and may result in adverse outcomes. Study of clinician handoffs during patient transfers from the ICU to wards is limited.
Objective
To characterize the structure, process, and resident physician perceptions of ICU-ward handoffs at three urban, tertiary, academic hospitals by characterizing the structure, process, and resident physician perceptions of these transfers.
Study Design
PGY-2 and PGY-3 internal medicine residents completed a survey focusing on ICU transfer note content, and adverse events or medical errors linked to poor handoff communication between the ICU and ward teams. Interviews with integral members of the ICU and ward teams were conducted at each study site to develop process maps comparing team member roles, transitions of responsibility, and physical transfer of patients.
Results
59% of residents completed the survey. 87% linked communication failure between ICU and ward teams to at least one adverse event. 80% reported spending at least 30 minutes gathering additional information for each transfer because of missed or omitted details during handoff with 70% having to contact the ICU for clarification. The majority of residents (95%) agreed that templates used during handoff would improve ICU-ward transfer communication. Process maps were different for each site with a larger difference in transfers at an 'open-ICU' site as compared to two 'closed-ICU' site structures. Direct communication between ICU and ward residents during the transfer period varied at each of the sites, and none mandated communication between the ICU resident and fellow. Assuming professional responsibility varied between hospitals with one 'closed-ICU' requiring ICU teams to maintain responsibility of transferred patients if the ward team was 'capped', and the other transferring responsibility to the ward teams once the patient physically left the ICU.
Author's Conclusions
Variable ICU-ward handoff processes across three academic medical centers were prone to communication failure, and the majority of residents perceived ICU-ward handoffs as a potential threat to patient safety.
Reviewer's comment
The authors present a framework for future quality improvement and medical education studies that could lead to establishing best practices for communication during ICU-ward handoffs at academic medical centers. This study should serve as a catalyst for training programs to evaluate ICU-ward handoff processes for areas of potential communication failure that can be safeguarded.
Take home pearl
Lack of standardized, structured clinician handoffs during ICU-ward transfers at academic medical centers may subject an already vulnerable patient population to medical error and is an opportunity for quality improvement.
---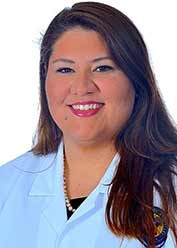 Educator
Dina Khateeb, DO | Twitter Handle @dina_khateebDO
About the educator
Dina Khateeb is currently a third-year Pulmonary & Critical Care Medicine Fellow at Thomas Jefferson University in Philadelphia, PA. Her academic interests include studying the impact of palliative care utilization on patient-centered outcomes in advanced lung diseases and the intensive care unit. Her medical education focus is on primary palliative care education for the pulmonary and critical care community.