Featured Articles
---
Article Reviewed
Hayes MM, Chatterjee S, Schwartzstein RM. Critical thinking in critical care: five strategies to improve teaching and learning in the intensive care unit. Ann Am Thorac Soc. 2017;14(4):569-575.  DOI: 10.1513/AnnalsATS.201612-1009AS
Background
Critical thinking is the capacity to be deliberate about thinking and actively assess and regulate one's cognition. This skill can help to enhance learning and avoid diagnostic error, particularly in the fast paced and high-acuity environment of the ICU. Critical thinking can be explicitly taught and assessed during day-to-day practice. 
Objective
This article provides a set of five practical skills to teach and assess critical thinking within the routine workflow of the ICU.
Article Highlights
Make the "Thinking Process" Explicit: encourage trainees to think about their responses by asking them to explain how they reached their conclusions. Explicitly recognize type 1 and type 2 thinking.
Discuss Cognitive Biases: explicitly discuss relevant biases (some examples are reviewed in the paper) and model the need to switch to type 2 thinking. Encourage learners to communicate uncertainty. 
Model and Teach Inductive Reasoning: instead of forming a differential diagnosis based on a single problem, use the multiple available facts in an orderly way to form hypotheses (see figure 3). This can help to avoid reliance on pattern recognition.
Use Questions to Stimulate Critical Thinking: use "how" or "why" questions to uncover thought process (eg: why do you think this patient has sepsis?).
Assess Critical Thinking: use the milestones chart (see table 2) to evaluate learners on their critical thinking. Provide feedback on critical thinking. 
Reviewer's Comment
Critical thinking is a complex concept and can be challenging to teach, especially on a busy and acute service. This article provides some practical skills that educators can try out today to explicitly incorporate critical thinking into everyday practice without taking too much time. This should improve the learning experience in the ICU, and may even improve patient care. 
Take Home Pearl
When learners in the ICU form a diagnostic hypothesis, it can be helpful to examine the thought processes leading to this hypothesis. By asking "how" and "why" questions, we can uncover thought processes and coach trainees to become more advanced critical thinkers. 
---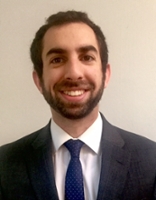 Educator
Jordan Talan, MD
About the Educator
Jordan Talan is an internal medicine resident at Beth Israel Deaconess Medical Center, and an incoming Pulmonary and Critical Care fellow at NYU. His research interests include simulation, procedural education, and point of care ultrasound.