Featured Articles
---
Article Reviewed
Digital Affinity in Medical Students Influences Learning Outcome: A Cluster Analytical Design Comparing Vodcast With Traditional Lecture. Journal of Surgical Education. Vol 76, Issue 3, May-June 2019, Pages 711 – 719. DOI: https://doi.org/10.1016/j.jsurg.2018.12.001
Background
Digital media has become a ubiquitous part of education. However, core education in medicine is still predominantly lecture based.
Objective
Assessing the knowledge gain in "Digitally Native" learners as opposed to "Traditional" learners when exposed to the traditional lecture style teaching versus a video podcast (Vodcast) on the same topic.
Study Design
This prospective study was conducted over 2 semesters. In the first semester, a traditional style lecture was given to medical students on topic of goiter. During the second semester, a matching lecture was provided as a Vodcast instead. Participants completed a post intervention examination and a survey to assess their affinity and preference for digital learning as compared to the traditional format.
Results
Two clusters of learners were identified. "Digital Native" learners (n=69, 49.3% of the learners) were more engaged with technology and preferred reading using digital formats as compared to "Traditional" learners. Both teaching formats led to increased knowledge gain compared to an untaught control subject (cholelithiasis). The knowledge gain in the "Traditional" learners was not significantly different depending on the digital format. However, the "Digitally Native" learners had significantly lesser knowledge gain with the lecture style teaching.
Author's Conclusions
Learners with a preference for digital or technology-based learning are at a disadvantage when being taught using traditional lecture-based formats.
Take Home Pearl
With increasing use of digital formats for teaching from school age and through college, the current and next generation of learners are likely to have stronger preference to learn in non-traditional formats. As demonstrated, this preference translates into knowledge and likely to real world performance as well. Medical education and educators need to evolve accordingly.
---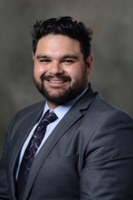 Educator
Viren Kaul, MD | Twitter handle @virenkaul
About the Educator
Viren is a PCCM Fellow at Mount Sinai / Elmhurst Hospital Center. His research interests are studying the role of social media / technology in medicine / medical education, pleural disease and airway management. His other interests in medical education are simulation-based performance improvement and inter-professional education.