What Educators Are Reading
---
Article Reviewed:
Nousiainen MT, Mironova P, Hynes M, et al. Eight-year outcomes of a competency-based residency training program in orthopedic surgery. Med Teach. 2018 Jan 18:1-13. doi: 10.1080/0142159X.2017.1421751
Background
In anticipation of an emerging movement by the national accreditation board to restructure postgraduate medical education training in Canada to a competency-based model, the authors developed and implemented a new a new competency-based curriculum (CBC) for the Orthopedic Surgery residency at the University of Toronto. 
Objective
The objective of the CBC was to pilot an innovative, modularized approach to residency training that intensified both structured learning and assessment processes for trainees.
Study Design
The CBC pilot program began in July 2009 after an extensive process of consultation with surgeons, experts in curriculum development, and national accreditation boards. The initial design was based on five processes:
Breaking down the curricula into discrete modules which reflect progressive development of competence.
Altering the delivery of objectives in core surgical training.
Ensuring an early, more rapid ascent to technical surgical skills competence.
Making intense use of simulation opportunities.
Employing an enhanced assessment and feedback scheme.
The program began with twenty-one modules of graduated complexity with individual progression based on achievement of module objectives. Frequent assessments were performed using entrustable professional activity (EPA) forms and a novel assessment toolbox.  
Results
The innovative CBC received positive feedback from residents, faculty, and national accreditation bodies. A few barriers navigated during this process were costs, simulation time, increased faculty time, and increased administrative support. The national accreditation board found no major weaknesses and granted full, unconditional approval of the program. Since then, the CBC program has been implemented for all orthopedic residents at the University of Toronto. Many residents completed residency in four-years, compared to five-years with the conventional model.  All graduates passed national licensing exams and completed subsequent fellowships.
Author's Conclusions
The CBC is a leading-edge example of transforming a conventional curriculum into a competency-based framework. The altered framework led to better resident outcomes, delivered in a more efficient manner.
Reviewer's Comments
This novel and innovative CBC program for medical training proved to be feasible, successful, and popular among all parties involved. Residents greatly benefited from more deliberate practice and frequent formative and summative feedback. However, in order to successfully implement such a program, significant hurdles need to be overcome. One needs buy in from faculty with their time, department with finances, and approval from accreditation boards to change training programs. If these barriers are managed, this article provides an initial framework for implementing a CBC.
Take home pearl:
CBC for post-graduate training is feasible and resident education is improved through increased deliberate practice and frequent assessment/feedback.
---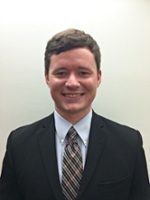 Educator:
Stephen Doyle, DO, MBA
About the educator: 
Stephen Doyle is a Pulmonary & Critical Care Medicine Fellow at Ohio State University. His research interests include medical education. His clinical interests are critical care and end stage lung disease. He is currently working on evaluating mentoring during training and ICU curriculum development.