Feasibility, Safety, and Utility of Advanced Critical Care Transesophageal Echocardiography
---
Article reviewed:
Feasibility, Safety, and Utility of Advanced Critical Care Transesophageal Echocardiography Performed by Pulmonary/Critical Care Fellows in a Medical ICU. Garcia YA, et al. Chest. 2017 Oct;152(4):736-741. doi: 10.1016/j.chest.2017.06.029. Epub 2017 Jul 8.
https://www.ncbi.nlm.nih.gov/pubmed/28694197
Background*
Proficiency in critical care point of care cardiac ultrasound is being increasingly accepted as standard of care for managing patients in the intensive care unit. While fellows in critical care programs are being trained in transthoracic echocardiography (TTEs), studies may be limited in obtaining proper images by patient factors such as body habitus.
Objective*
Study investigators analyzed the use of critical care transesophageal echocardiography (TEEs) by pulmonary and critical care medicine (PCCM) fellows at  Long Island Jewish Medical Center...
Study Design*
152 TEE studies were performed by PCCM fellows.were All fellows completed 4-hours of simulation-based training with an echocardiography board certified faculty member and demonstrated independence on the simulator before performing TEE in the clinical setting. Patients were selected based on decision by the MICU teams and all were intubated. The images were reviewed by a faculty investigator for completeness, accuracy, safety and impact on clinical care.
Results*
There were no adverse events reported in the use of TEEs in this study. Most TEE studies were performed when TTE provided inadequate views, but several were done to investigate for endocarditis and peri-cardiac arrest. In 38% of patients, TEE examinations reportedly changed management, most commonly leading to ventilator adjustments to improve right ventricle function.
Author's Conclusions*
TEE training during critical care fellowship is feasible, likely safe and can reveal important diagnostic information that may influence medical decision making.
Reviewer's Comments*
This study is provocative and encourages training programs across North America to implement training programs for the use of TEE in the critical care setting. The set-up at Long Island Jewish Hospital was ideal – several faculty members are trained in advanced echocardiography, access to simulation training was provided, and a dedicated ICU echocardiography probe was readily available. With increasing use of point of care critical care ultrasound, TEE seems like a natural next step to help guide medical management, but many programs will not be ready to make the leap without significant investments in training the teachers and providing the mechanical resources needed. 
Take Home Pearl:
Implementation of transesophageal echocardiographic training in a critical care fellowship program is feasible with substantial faculty and institutional support.
---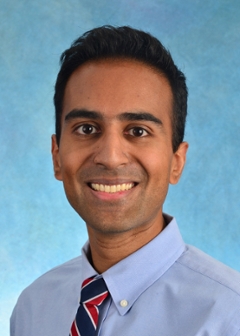 Educator
Arun Kannappan, MD
About the Educator
Arun Kannappan is an Assistant Professor of Pulmonary Sciences and Critical Care Medicine at the University of Colorado Hospitals. His academic interests include medical education, particularly the development of critical care curriculums, and quality improvement in the Medical ICU.