Featured Articles
---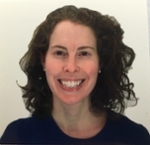 About the blogger: 
Anna Brady is an Assistant Professor at Oregon Health & Sciences University. She has a strong interest in graduate medical education, particularly procedural education. She completed the Teaching Scholars Program at the University of Washington during fellowship.
Citation: 
Kassutto SM et al, Google Glass Video Capture of Cardiopulmonary Resuscitation Events: A Pilot Simulation Study, J Grad Med Educ, 2017 Dec;9(6):748-754.
Link: http://www.jgme.org/doi/pdf/10.4300/JGME-D-17-00155.1
Article:  Google Glass Video Capture of Cardiopulmonary Resuscitation Events: A Pilot Simulation Study
Why this article: The ability to lead a cardiac arrest resuscitation successfully is important in critical care medicine. In some training programs, residents are expected to be code team leaders, and in others, fellows are team leaders, but regardless of stage of training, learners will need feedback on their resuscitation skills to improve. Dr. Kassutto cites alarming data that 55% of residents in one survey feared they had made errors during resuscitation and only 1% routinely received feedback. Clearly, this is an important issue.
Summary: Dr. Kassutto and her colleagues chose Google Glass technology (worn by the team leader) to record simulated cardiac arrests ("mock codes"). They compared the ability of Google Glass to adequately capture critical events during resuscitation (eg, hands-off time between compressions, rhythm on monitor, etc) to that of a direct observer and a stationary video camera. They found that in general, Google Glass did a better job capturing critical events during resuscitation than the stationary video camera (direct observation was the gold standard).
While Google Glass was not perfect – direct observation was better for recording some aspects of resuscitation – this study shows that its use is feasible for simulated cardiac arrests. The study also addressed barriers to using this technology: notably, though most residents surveyed were open to being recorded, not all were comfortable with recording. It's unclear how acceptable video recording during a real cardiac arrest would be (apart from the obvious confidentiality factors).