Featured Articles
---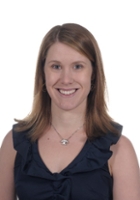 Blogger: Michelle Sharp, MD
About the blogger: Michelle Sharp is currently a Pulmonary & Critical Care Medicine Fellow at Johns Hopkins, where she completed her residency training and served as an Assistant Chief of the Osler Medical Service. Her research interests are in evaluation and improvement of patient-physician communication with a focus on health disparities and health literacy.
Citation: Salles, A., et al. Grit as a predictor of risk of attrition in surgical residency. American journal of surgery 213, 288-291 (2017).
Article: Grit as a predictor of risk of attrition in surgical residency
Summary: Grit, defined as perseverance and passion for a long term goal, is a personality construct measurable by a validated brief questionnaire. Grit was found to be predictive of psychological well-being among surgery residents in a 2014 study. This article is a follow up study in which the authors investigated the correlation between grit with risk of attrition and actual attrition among general surgery residents at Stanford. Risk of attrition was defined by self-report on two survey questions: 1) how likely is it that you will complete residency training in your current specialty and 2) in the past month, how often have you thought about leaving your current residency program. In this study as in the prior study, grit was positively associated with psychological well-being. In addition, grit correlated inversely with both depression and risk of attrition. The level of grit and actual trainee attrition were not significantly associated likely due to power (few trainees quit), but trended towards an inverse relationship.
Why this article:
Burnout affects up to 60% of current trainees and up to 50% of physicians. As educators and physicians it is imperative that we not only identify burnout in trainees and ourselves, but also work to attempt to prevent burnout. This article describes trainee grit as being both predictive of psychological well-being and negatively correlated with depression. Understanding grit and its psychological implications may allow earlier recognition of risk of burnout and attrition in trainees, and in ourselves.