Featured Articles
---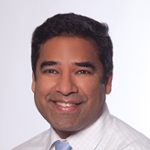 Blogger: Sumit Bhargava, MD
About the blogger: Dr. Bhargava is Clinical Associate Professor of Pediatrics, Stanford University. He is board certified in Pediatric Pulmonology and Sleep Medicine and serves as the Medical Director, Lucille Packard Children's Hospital Sleep Laboratory. He has a strong interest in medical education and serves as an Educator 4 CARE at the Stanford School of Medicine. His research interests include medical education and pediatric sleep medicine, with a focus on pediatric obstructive sleep apnea.
Citation: Chapman, E.N., Kaatz, A. & Carnes, M. J GEN INTERN MED (2013) 28: 1504. doi:10.1007/s11606-013-2441-1
Article: Physicians and Implicit Bias: How Doctors May Unwittingly Perpetuate Health Care Disparities
Link: http://rdcu.be/o5GY
Why this article? 
Disparities exist in medical care, despite our striving to treat all patients equally. This paper addresses implicit bias, an unconscious, unintentional, unacknowledged preference for one group over another. This implicit bias may contribute to health care disparities by influencing physician behavior with patients and producing differences in medical treatment along the lines of race, ethnicity, gender or other characteristics. This may occur even when the bias is at odds with the physicians deeply held personal beliefs.
The authors of this paper review the research relevant to implicit bias and its effect on clinical decision making. They show that implicit bias affects patient doctor communication and creates a perception of lower quality care. In addition, it directly affected treatment decisions such as opioid use for severe pain or treatment of acute coronary syndrome with decisions on medication dose and other therapies swayed by patients race or ethnicity. The authors introduce the concept of visualizing implicit bias as a "habit of mind" that can be altered by intentional behavioral change. Finally, they suggest "individuation" and "perspective taking" as being effective in reducing implicit bias.
This impactful paper showed me, that despite our best efforts and often against deeply held personal beliefs, our unconscious biases may result in increase in morbidity and mortality for some patients. By acknowledging our susceptibility to such a bias and by deliberately practicing individuation and perspective taking, we will truly be of service to all who need our care and who only deserve our best efforts irrespective of their race, gender, ethnicity or other characteristics.