Featured Articles
---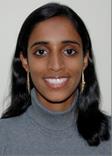 Blogger: Lekshmi Santhosh
About the blogger: Lekshmi Santhosh is currently a second-year Pulmonary & Critical Care Medicine fellow at UCSF. She completed her M.D. from Harvard Medical School and moved to UCSF for her internship and residency, after which she completed an inpatient chief resident year at UCSF. She is interested in graduate medical education with a particular focus in critical care.
Link: http://www.tandfonline.com/doi/full/10.1080/0142159X.2016.1230185
Citation: Burns, Cynthia A., et al. "Preclinical medical student observations associated with later professionalism concerns." Medical Teacher (2016): 1-6.
Why this Paper: This paper was a retrospective study analysis of two classes of medical students focusing on predictors of professionalism issues. 
Although there have been many studies focusing on professionalism, there have been few studies systematically trying to identify future physicians at risk for professionalism issues early on in their careers. This study at Wake Forest School of Medicine retrospectively analyzed data from two classes of medical students (226 students in total). They specifically focused on identifying 5 preclinical indicators from the first two years of medical school:
>3 unexcused absences from required activities
Negative peer assessments
Appearance before a committee for professionalism issues
Less than satisfactory grade in professionalism in patient interviewing course or bedside exam course or OSCEs
Less than satisfactory grade in preclinical professional development course
Then, the investigators looked at recorded instances of professionalism issues during these students' clinical years (e.g. referral to committee for unprofessionalism, negative evaluation on clinical professionalism survey, etc.). Analysis of correlations showed that two of the above preclinical indicators - excessive absences and negative peer assessments - were significantly correlated with professionalism concerns in the clinical years. 
This is a fascinating study that highlights how there may be some behaviors in the preclinical years that are correlated to instances of unprofessional behavior during clinical clerkships. Seemingly innocuous behaviors such as absenteeism for required activities or poor peer assessments may actually be "yellow flag" behaviors that should prompt medical school faculty to consider screening for risk factors contributing to professionalism issues, such as burnout, substance abuse, and other factors.