Featured Articles
---
Article:
Miloslavsky, E. M., Degnan, K., McNeill, J., & McSparron, J. I. (2017). Use of Fellow as Clinical Teacher (FACT) Curriculum for Teaching During Consultation: Effect on Subspecialty Fellow Teaching Skills. Journal of graduate medical education, 9(3), 345–350. doi:10.4300/JGME-D-16-00464.1
Summary:
This paper describes and evaluates the Fellow as Clinical Teacher (FACT) curriculum, which is designed to overcome barriers to teaching and improve fellow teaching skills during inpatient consultation. The FACT framework was delivered to fellows at 3 academic medical centers. Fellows' teaching skills were evaluated using an objective structured teaching exercise (OSTE) that was performed pre- and post-curriculum, as well as at the end of the academic year. Self-assessment surveys were used to evaluate fellows' perception of their own teaching skills. Teaching skills measured by both the OSTEs and self-assessment surveys improved after administration of the curriculum.  Fellows rated it highly and stated that they would teach more frequently as a result. For this blog post, Allison Greco interviewed first author Eli Miloslavsky.
Interview:
AG: How does the FACT curriculum work in the real world? Does it involve both the educational sessions and OSTE with feedback?
EM: The curriculum is easy to incorporate as it is composed of only two 45 minute interactive sessions.  The first aimed at overcoming barriers to teaching during consultation and the second focused on conducting an efficient and effective teaching interaction.  At our institution, as well as most other institutions that have adapted our curriculum that I'm aware of, the curriculum does not involve the OSTE.  In our study we used the OSTE as an evaluation instrument.  However, the OSTE has been demonstrated to be an effective learning tool as it provides an opportunity for feedback and deliberate practice.  I believe that if the resources and time to do an OSTE are available then it would be beneficial to learners.  At our institution we generally observe fellows teaching on the wards in the course of clinical care and provide feedback, which serves a similar role to an OSTE from a learning perspective.
AG: While your study demonstrates that fellows benefited from the FACT curriculum, do you know whether residents also perceived an improvement in the consult experience following the intervention?
EM: This is a critical question that deserves further study.  The first step in doing such a study is to develop an evaluation of consult service performance, which we did several years ago (J Grad Med Educ. 2017 Dec;9(6):759-762). We have not been able to study the effect of the FACT curriculum explicitly.  However, my personal belief is that residents' experiences with consult services are multifactorial and, in order to make a significant impact, multiple interventions should be undertaken in order to significantly affect the resident experience. This includes optimizing the mechanism for requesting and triaging consults, addressing resident and fellow workload and burnout, teaching trainees how and when to request consultation, and maintaining attention on fellow teaching throughout their fellowship.
AG: What, if any, negative feedback did you receive from fellows following the curriculum and OSTEs?
EM: Fellows very much enjoyed the experience and we had no negative comments about the curriculum or the OSTEs. However, many fellows expressed a desire for other opportunities to enhance their teaching skills, with a particular focus on more opportunities for direct observation and feedback about their teaching in various settings.
AG: How do you think the curriculum adapts to the age of EMR and HIPPA-compliant messaging apps that are being used more frequently for consultant communication?
EM: This is an important point because consult communication has evolved significantly since the FACT curriculum was developed.  Including electronic communication into the FACT curriculum, and how it may augment in-person teaching, is an important next step in further developing the curriculum.
---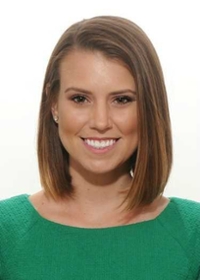 Blog post author
Dr. Allison Greco is a fellow in Pulmonary and Critical Care Medicine at NYU-Langone. She graduated from Jefferson Medical College at Thomas Jefferson University and completed Internal Medicine residency at Thomas Jefferson University Hospital. She served as Quality Improvement Chief Medical Resident at Thomas Jefferson University Hospital before joining NYU for fellowship training. She is active on the Housestaff Safety Council at NYU and the Program Evaluation Committee for the Pulmonary and Critical Care fellowship program. Her research interests include quality improvement and patient safety, medical education, point-of-care-ultrasound (POCUS), and resuscitation.
Twitter handle: @grecoa3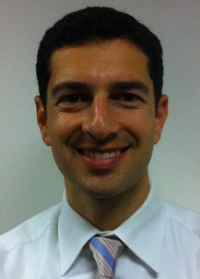 Article author
Dr. Eli Miloslavsky graduated from the Mount Sinai School of Medicine and completed his Internal Medicine residency and Rheumatology fellowship at the Massachusetts General Hospital where he is currently an Assistant Professor of Medicine and co-directs the MGH Vasculitis Center.  He loves working with students, residents and fellows and enjoys his roles as course and clerkship director at Harvard Medical School as well as Internship Recruitment Chair and core faculty in the MGH Internal Medicine Residency Program.  Dr. Miloslavsky's medical education research interests include the resident-fellow consultation dynamic, student clerkship experience and simulation. He is also involved in clinical research on ANCA associated vasculitis and glucocorticoid toxicity.
Twitter Handle: @emilosla