Scholarly Project Pods
---
The mission of the Section of Medical Education Scholarly Project "pods" is to cultivate, encourage, and advance medical education research through multi-institutional collaboration. The goal of each pod is to create an educational product with the hope to enhance the education of our pulmonary and critical care community.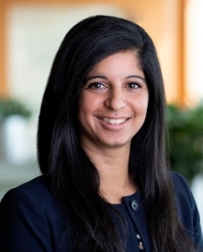 Diana Kelm
SoME Scholarly Project Chair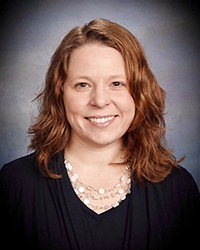 Laura Hinkle
SoME Scholarly Project Co-Chair
We have several pods that are actively involved in various educational projects. If you are interested in joining a pod (and there is availability within that pod), please click on the links below to fill out a short interest form. The pod expectations, leader, and member responsibilities are listed here.
To sign up in any of these pods, please click in the "Sign Me Up" button below, and include the name of the pod you're interested in, first name, last name, email address and current institution.
Pod Name
Pod Leader
Projects Currently Working on
Projects Completed
Transitions of Care
Joshua Denson, MD
Understanding the barriers and facilitators to improving transitions of care in the hospital setting, particularly in the ICU
ATS Webinar
Interprofessional Education
Laura Hinkle, MD, ATSF
1) Exploration of current fellowship program practices surrounding multisource feedback

2) Manuscript reviewing already published work in provision of multisource feedback

3) Webinar on the topic of multisource feedback
 
Procedural Skills
Van Holden, MD
Narrative review of procedural assessment tools
 
Bedside Teaching
Abesh Niroula
1) Possible review on tools available for teachers for bedside teaching

2) Augmented reality in bedside teaching
 
Wellness
Nancy Stewart
1) financial wellness national survey

2) wellbeing podcasts in collaboration with TIME

3) wellbeing curriculum for medical students
 
Simulation
Ivan Co
Simulation and procedural competency surrounding massive hemoptysis management and endobronchial blocker placement
 
Pediatrics
Sumit Bhargava
ATS SoME grant: Needs Assessment for Pediatric Fellowship Coaching Program
 
Undergraduate Medical Education
Anna Neumeier
Understanding the landscape of critical care education across UME
 
JEDI: Justice, Equity, Diversity & Inclusion
Rosemary Adamson
*Not currently taking on more members
Survey of PCCM fellowship program directors to understand their & their faculty's educational needs on JEDI topics
Two ATS SOME webinars, one was a presentation and the other a journal club.
Presentation & workshop at APCCMPD annual conference
Clinical Reasoning
Morgan Soffler
1) Survey study aimed at understanding the practices of expression of diagnostic uncertainty in the ICU among medical residents, fellows, and faculty.
(Led by Beth Batchelor)

2) Intervention study looking at communication of diagnostic uncertain in transitions of care. (Led by Lekshmi Santosh)
 
Milestones/EPA
Janae Heath
*Not currently taking on more members
Survey of Remediation practices in PCCM fellowship programs; Approach of fellowship programs to Residency Milestone data
Correlation of Professionalism and ICS Milestones from Residency to Fellowship; Best Practices for Fellowship Remediation
Metacognition/Adult Learning
Jared Chiarchiaro
1) Manuscript under review: "Macrocognition and Team Cognition: A Multidisciplinary Model for Critical Thinking in the Intensive Care Unit"

2) ATS 2022 Section on Medical Education Seminar: "Beyond the Individual: Team Cognition in Critical Care"

3) Future ATS podcast