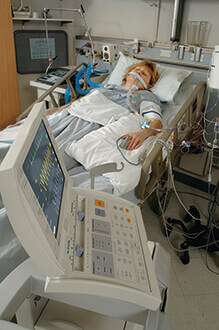 Each year, hundreds of thousands of patients in the U.S. and millions worldwide become critically ill. Patients who require care in the intensive care unit (ICU) have the most serious illnesses, often requiring multiple forms of life support. While the science of medicine has significantly advanced in the past 30 years, these advances sometimes create many questions, such as:
Will my loved one be able to live independently after this?
What kind of rehabilitation will my loved one need?
What will my loved one's quality of life be after this illness?
More than ever, medical teams rely on families to help them make important decisions about their loved ones' care, and their futures. The purpose of this series is built on the ideas that knowledge is power and that every patient needs an advocate. Here, we share some of the most important advances in ICU medicine so patients and their families can ask educated questions.
The Role of the ICU in Public Health Emergencies and Disasters:
---
Audio for The Role of the ICU in
Public Health Emergencies and Disasters
---
Healthcare, including care in an Intensive Care Unit (ICU), can be in big demand when there is a public health emergency such as a pandemic infection or a disaster (natural or manmade).
The way in which an ICU provides critical care and how its staff work may change quickly in major ways.
It is possible that critical care resources may become overwhelmed. There is a risk of sudden critical shortages of specialized equipment, medications, and/or people to work. When a crisis is going on, the usual standards of care may have to change. There may be changes in the kinds of treatment you or your loved one can receive and/or in how you are able to talk with the healthcare team. These changes apply equally to all patients.
These crisis standards of care would only happen if:
the critical care capacity is, or will shortly be, overwhelmed despite the healthcare system's best efforts to increase the capacity to care for critically ill patients, and
a regional authority has declared a public health emergency (disaster).
In such a crisis, the care that you or your loved one is able to receive may be determined by what resources are available and not just by how sick you or your loved one is, or what the cause of the critical illness is. The hospital may appoint an emergency triage team to make decisions about how to best use the limited resources. This team usually does not include the physicians and staff taking direct care of you or your loved one. The medical team will keep their focus on caring for their patients as individuals.
The triage team will use accepted standards of ethics and public health as they make decisions. They have to consider how they can achieve the greatest good for the greatest number of patients. This may mean that what is best for an individual patient is not able to be done. No hospital system or critical care team ever wants to be in the position where it has to limit care based on resources. However, this could become a reality in a dire situation such as a pandemic illness where critically ill patients outnumber critical care resources, such as ventilators.
When crisis standards of care are in place, you may notice that the operation of the ICU is different from what is outlined in this booklet.Changes may include, but not be limited to:
Limiting or prohibiting family from visiting in the ICU,
Choosing how medications and equipment are used,
Considering limits on the use of CPR or dialysis in very ill patients,
Restricting tests such as bronchoscopy or certain X-rays/scans to emergency use only.
This will no doubt raise anxiety in patients and their loved ones. Your ICU physician and all members of the care team recognize and share this anxiety with you. They remain committed to provide the best care they can to each patient. They will always advocate on their patient's behalf. Even if they are not able to speak to you in person or at the bedside, they will try to find ways to talk with you and other people who are serving as the decision makers for a sick loved one.
Since public health emergencies/disasters are uncommon events and may be local or widespread, their impact on any one ICU will vary. If you or a loved one is already receiving care in or awaiting admission to the ICU during such an event, please ask your ICU team to discuss with you the crisis standards of care at the hospital and how they could affect your care.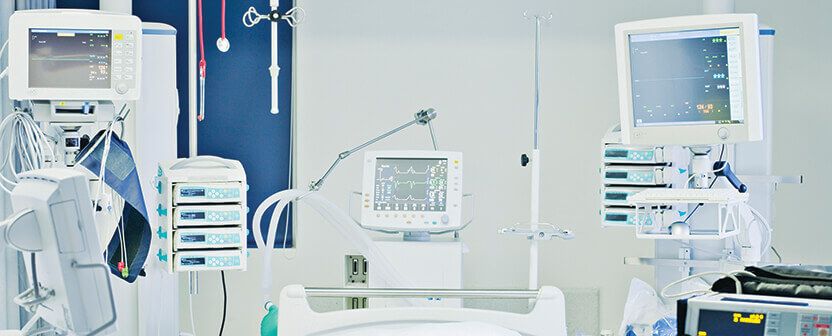 Background
Originally developed in 2001 by members of the Assembly on Critical Care, including Constantine Manthous, MD and Martin Tobin, MD, the guide has been updated periodically for accuracy. In 2020, the guide was significantly updated and edited by members of the ATS Patient and Family Education Committee (PFEC), including Catherine Chen, MD, Vidya Krishnan, MD and Marianna Sockrider, MD, DrPH, to reflect current science and healthcare practices. Additionally, we wish to acknowledge the quotes and family directed questions provided by Drs. Carson, Curtis, Ely, Kollef, Kreiss, Provonost, Schweikert, and Stapleton as part of a separate quality improvement initiative led by Dr. Manthous. Finally, we greatly appreciate the input from Drs. Akgun, Beesley and Sicilian on behalf of the ATS Ethics and Conflict of Interest Committee.
This guide is dedicated to all patients, families, and caregivers who have had an ICU experience, and the healthcare providers who cared for them.
DISCLAIMER
This Intensive Care Unit (ICU) guide for patients and families is intended to provide general information about adult ICUs. The guide is for informational purposes only and is not a substitute for the advice or counsel of one's personal healthcare provider.

This material made possible by the ATS COVID-19 Crisis Fund